Today in the Word
Since 1988, Today in the Word has been providing devotional content that's exactly what it claims to be: daily wisdom drawn not from human thinking but the precious Word of God. At Moody, we believe in the life-changing power of God's Spirit when people dig into Scripture and seek to apply its truth to their lives. Times and seasons may change, but the word of the Lord stands forever! In these books, you'll find Today in the Word contributors who have used their writing abilities to serve the church in a longer format. We know these books will bless you just like the devotional content you've come to know and trust.
---
---
---
John Koessler is Professor Emeritus of Applied Theology and Church Ministries at Moody Bible Institute. John authors the "Practical Theology" column for Today in the Word of which he is also a contributing author and theological editor. An award-winning author, John's books include: Practicing the Present, The Surprising Grace of Disappointment, and his newest title, Dangerous Virtues. Prior to joining the Moody faculty, he served as a pastor of Valley Chapel in Green Valley, Illinois, for nine years. He and his wife Jane now enjoy living in a lakeside town in Michigan.
---
---
---
---
---
---
---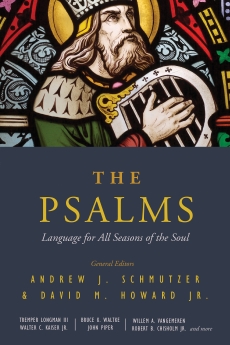 The Psalms: Language for All Seasons of the Soul brings together essays from eighteen Old Testament scholars discussing the latest in Psalms scholarship and applying exegetical insights to the life of faith.
---
---
---