This site uses cookies to provide you with more responsive and personalized service and to collect certain information about your use of the site. You can change your cookie settings through your browser. If you continue without changing your settings, you agree to our use of cookies. See our Privacy Policy for more information.
In this global health crisis, Moody Publishers will continue fulfilling our mission to resource the church in every way possible. To that end, please click here to see a curated list of daily tools, free videos, online discounts, and ongoing encouragement for these new days ahead. More will be added each morning.
Your Future Self Will Thank You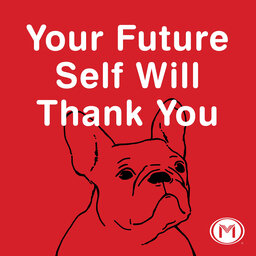 Your Future Self Will Thank You
This eight-episode podcast dives into the Bible and brain science to help you bring change that lasts. Drew Dyck and Jeremy Slager will walk through the basics of self-control and habit building, providing wisdom along the way to help you become the person you need to be.
You can pick up Drew's book Your Future Self Will Thank You at moodypublishers.com.
---